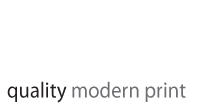 Services
Canvas Printing
Using the very latest technology, and high-quality canvases, we can turn a photo, or any other image, into a work of art, perfect for the home or the workplace.
Whether you have digital files, negatives, or even original prints, we'll produce durable, razor-sharp results with no loss of quality. Our bespoke cotton canvases, stretched on to a solid wooden frame, can be as big or as small as you like, and they won't fade, curl or crack like paper prints, making them an excellent choice for displaying your favourite pictures.
Thanks to our Central London location, we can deliver a finished canvas in 24 hours. You can even upload your files online, making this one of the easiest pieces of art ever produced!